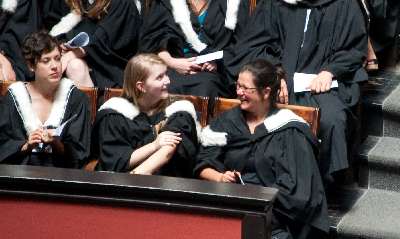 I am looking forward for my Artist in Residence program in Krumlov, Czech Republic. It is so exciting to the point that my heartbeat rate doubles every time I imagine myself at that old town, dedicating my time totally to painting. It is a dream coming through. For the younger ones I hope they can look at me, a 'Balzacian' lady, and learn that it is never late to pursue your love for art. Art is a way to penetrate the divine dimensions of life and, closer to death we are, more art is needed to embrace things beyond the body, beyond the mere physical world.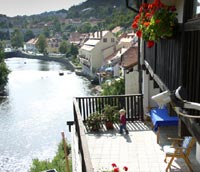 Graduation day was really a delight. The Victoria College registrar team and all the professors organized it so well. I loved to have Tony spent all day with me and the boys came for the convocation ceremony. This graduation made up for the first one, when in 1984 I got my Bachelor in Law; when life seemed so complicated and a torment of unidentifiable feelings prevented me of simply enjoying the moment. Two more weeks working on my Color Investigation in Intaglio and then I will have my paints and canvas packed to flight to Frankfurt and then to Prague.
My plan is to blog often and to document this experience here. It can be archaic but it for sure resonates into the universe!