Iza (Maria Luiza Campos) was born in Sao Paulo, Brazil, in 1961. Since an early age she was interested in visual art. She started with painting plaster figurines and selling them to her family and friends; they were mainly saints for family shrines. When she was eight, a Brazilian painter Paulo Rebello, her grandfather's friend, started to instruct her in oil and watercolour.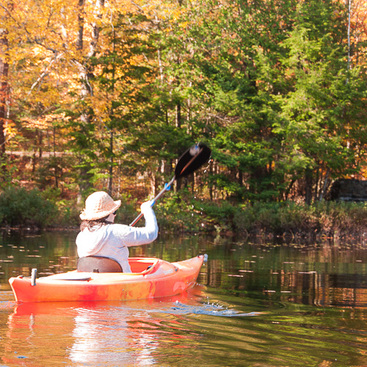 In 1976, Iza enrolled at the Institute of Art & Design (IADE) in Sao Paulo, where, in addition to the standard high-school curriculum, she studied composition, drafting, freehand drawing, black and white photography, and art history. She graduated with the Architect's Assistant diploma in 1978. In the same year, Iza and Sylvia Rodriguez were accepted as the youngest artists to exhibit at the Bienal Latino Americana exhibition in Sao Paulo, with their project "Myths and Magic of Popular Culture".
Iza started working as a technical photographer for a large engineering company travelling all over Brazil documenting their building sites. This was while studying Law at the Catholic University of Sao Paulo (PUC); the photography job generated the economic means for paying for her tuition.
Iza have enjoyed a two-decade long career in law, working for advertising agencies and advertisers, but after 2000, she slowly started turning what was a hobby into a second career and migrated back towards practicing visual arts. The need to test her learning abilities and expand her worldview finally brought her back to return to school in 2006. She enrolled into a Visual Studies program, combined with anthropology, at the University of Toronto. Iza thoroughly cherished the years she has spent in the then home building of the program, the iconic and enchanted castle at One Spadina Crescent. She studied painting with Shirley Wiitasalo and discovered her passion for printmaking with George Hawken. She enjoyed returning to her roots with analog black and white photography in Kim Tomzack's dark room studio, but she also experimented with—what was a new media to her—video, under Lisa Steele. Iza graduated in 2010 with the Bachelor of Arts with High Distinction.
During her U of T years, Iza also became socially involved within the campus art scene. She participated in collective exhibitions with my paintings and prints. Her favourite and most successful project was the annual student exhibition Both/And, which she founded, organized, and curated for three seasons. In recognition, in 2011, Iza received the "Students Engagements in the Arts" award from the University of Toronto Arts Council.
After graduation, Iza continued working in the printing studio at U of T on what was essentially a research project investigating chemical interactions of various dyes with the copper plate, in order to develop techniques to prevent oxidative changes to the pigment colour.
Iza also participated in three Artist in Residence programmes: In Summer 2010 she spent six weeks at Milkwood Residence in Český Krumlov, Czech Republic. In October 2011 and again November 2012 she spent six weeks at printmaking studio, Atelier Piratininga in Sao Paulo, Brazil. In June 2012, she took part in the photo-intaglio workshop at Center for Contemporary Printmaking in Norwalk, Connecticut.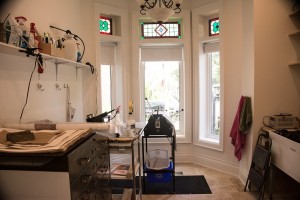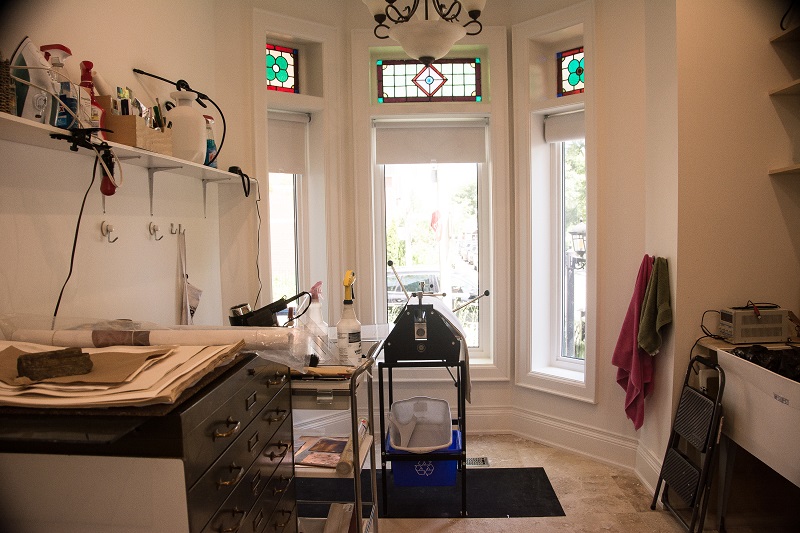 Lotus & Spice, Iza's home studio, has recently completed a major renovation, in an effort bring it up to the requirements of modern non-toxic printmaking. She has started to explore electroetching using copper sulfate electrolyte bath, as a non-toxic alternative to acid-etching with ferric chloride.
Nowadays, Iza is focused on her studio practice. She is working on a series that explores "sense of direction" manipulating the plasticity of media and elaborating the concept at the sensory level.