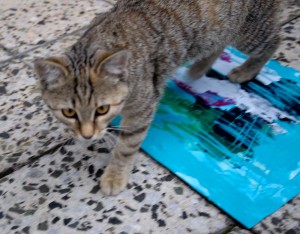 This state of awareness creates an interesting interaction between body and mind. I have been very sensitive to any small body discomfort. If my feet complain, I listen and massage them with herbal oils. If my skin is dry, I nourish it. In the same manner that I am aware of my physical scars, my emotional scars surface.
The creative retreat offers the opportunity to embark on an inner journey. The intuitive can surface. The intuitive can reclaim its own place as a powerful source of wisdom and an effective guide for life. The focus on breathing bridges the body with the mind, readjusting the view of what is authentically present and concrete. Good that I am inside this kind of safe bubble. I know what it is like to become oversensitive while exposed to the perils of an urban hyper-socializing environment.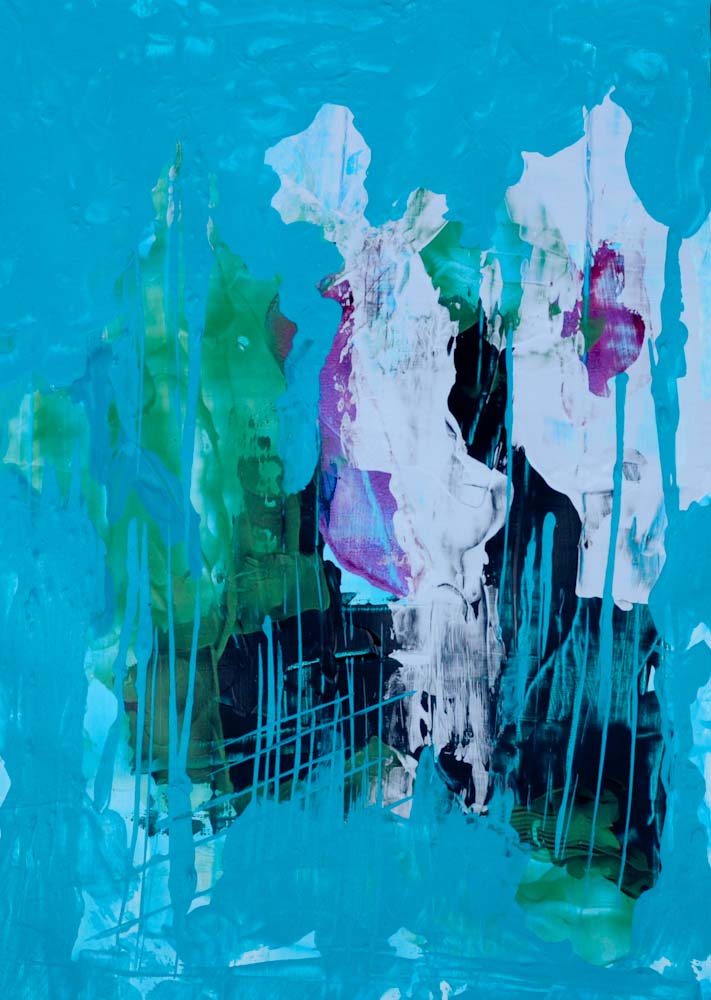 I am working in two paintings. The Castle Pond, acrylic on paper, is related to my experience running around the Krumlov Castle pond, monitoring my heart and thus being conducted by my heart. And the other painting is about "scars", Healing Scars, acrylic on canvas, still unfinished.
In the morning, I was greeted in my open-air studio by a little kitten. She has been around all day. Nobody has any idea where she came from. I think she is here to stay.
Meanwhile, I have found out that Gorducho, the cat friend that visits me everyday is a female, called Karaoke. She is not really chubby, she has fluffy hair that makes her look big.