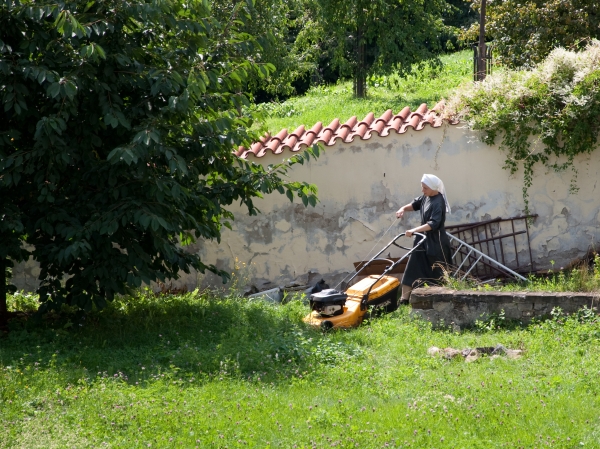 Today, it has been exactly one month since I left Krumlov. At that time my senses were sharper than ever before. I felt very receptive and images would come to my mind at any time of the day and night. Compositions, with clear colors and scales would arise from within. I made the effort to make notes and sketches most of the time. In fact, drawing, painting, and photographing was part of my daily activities as much as cooking and exercising.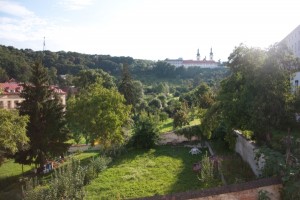 My artist in residence experience was a secluded one. Practically no socializing. No television or radio. It was fresh air, good food, lots of exercise, visiting galleries and exhibitions, surrounded by nature and authentic Renaissance and Baroque architecture.
Tony called me every single day. The video calls on Skype were most welcome. I could check on the kids and see how our kittens were growing.
Back in Prague, it was Tony's turn to explore his own subjectivities (yes, I use the term 'subjectivities' in all of its post-modern complexity, including political, cultural, and personal/childhood experiences). Tony visited his parents, and we drove to Northern Bohemia where he visited his childhood cottage and met a dear friend after twenty years.
Prague overloads our senses. It was great that we stayed in an apartment with a convent's vegetable gardens just under our windows. We could see the Sisters of Mercy of St. Charles Boromeo picking up tomatoes and cutting the grass. There was also a terrace where I could do some drawings.
Although I have not held a brush for this whole month, this week I am back working on my Color Investigation in Intaglio project in Professor George Hawken's print studio at the University of Toronto. Working in that space, being able to manipulate the plates again, apply the ink, wipe the surface, and see the print revealing itself… it is just so fulfilling, provides such a sense of realization.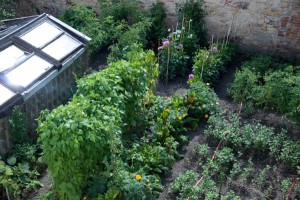 Tomorrow, I will begin working on a carefully prepared copper plate to produce 'sugar lift' dots, dry point dots, hard ground dots, soft ground dots, large dots, small dots, you name it. Dots of various shapes, sizes and identities are welcome.
Dotting away in continuity I hope to restore that sensorial receptivity and rhythm I found during my creative retreat.