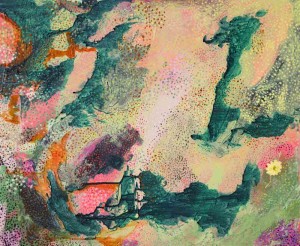 There is a blank canvas, beautifully primed, waiting for me at my open air studio. I really like to follow the ritual of applying successive layers of gesso and carefully sanding the canvas in between each coat.
Mixed colours, new brushes, and a few stretches are defined to become part of the composition. Meanwhile, I have been enjoying the company of Tony and Tom and walking with them around Krumlov. I am very happy that I have the opportunity to share with them part of this experience. This combination of so many art pieces from so diverse historical art periods is quite unique.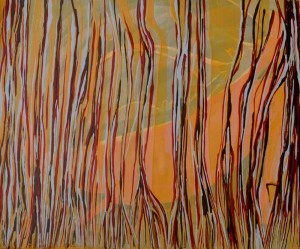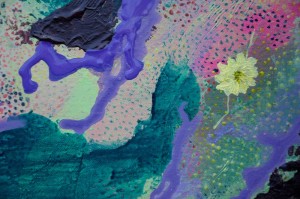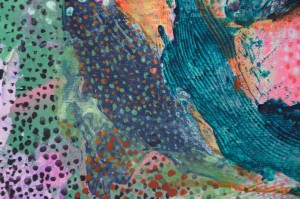 I have finished two paintings and so the canvas that now awaits my presence will be the last to be produced during my Artist in Residence program at Milkwood, in Czech Krumlov.
I will, however, try to do another painting in Prague as I will also have a balcony at the apartment there. But, the schedule changes when I am with the family. It needs some adjustments that I hope to be able to accommodate my daily painting practice.
After holding off on the Lying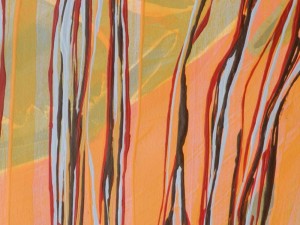 Down State, I decided to add deep red lines to the painting. The Healing Scars canvas, also had its final touches as I introduced a difficult-to-find waterlily followed by a very delicate green line.
Today, I have this feeling that no matter how many adjustments with my schedules and changes I may have to go through I will continue with my work.