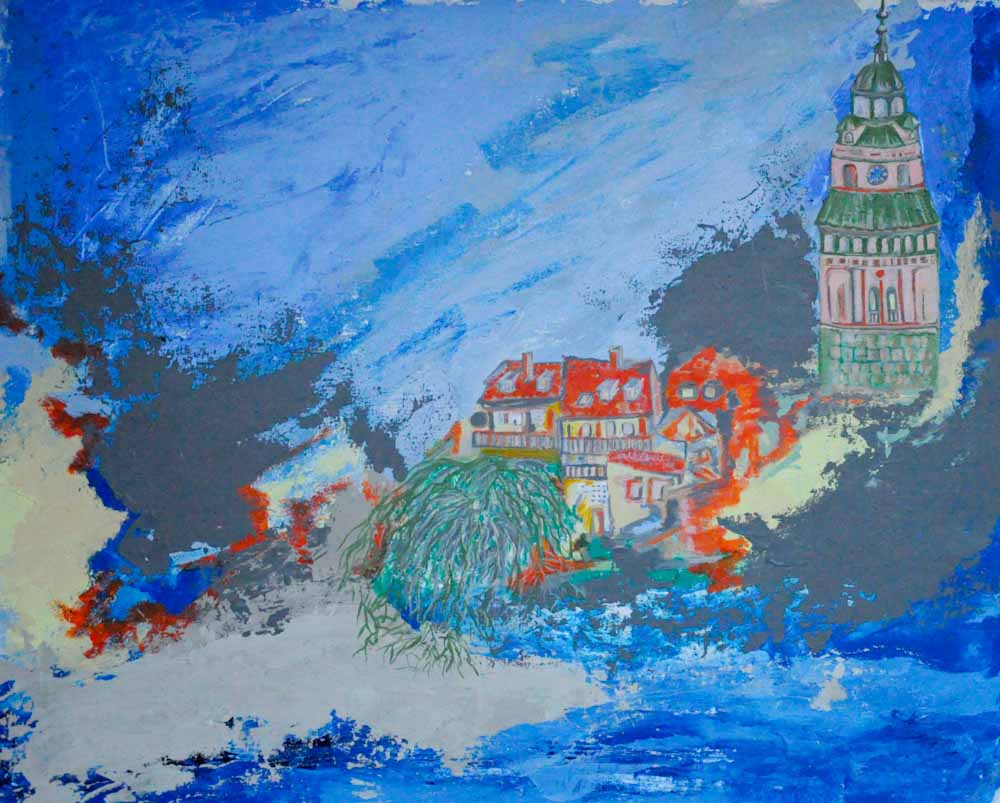 The real challenge is not to achieve something; it is to maintain it. And, this has been the case. I am rotating between my three projects by working a few hours on each piece. This rhythm has kept me very busy.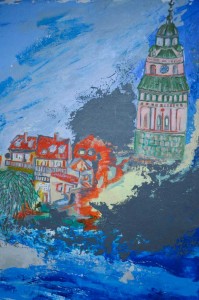 The smoothness of water-based oil paint contrasts with the heavier acrylics I am using on canvas for the "Self-placement" painting. On the oil on paper I used Golden fiber paste mixed with water. The fiber paste gives texture to the paper. It almost feels like a canvas.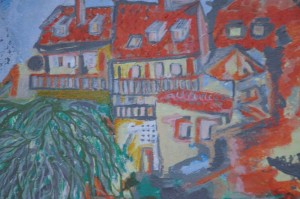 The collection of textures is growing from walls to doors to bark on tree trunks. Textures that I can relate to the passage of time. Or to the mere idea of surviving through the times.
Now it is time to go to the castle gardens for my daily walk. Above all, I have to keep up with the rhythm and enjoy the cadence.