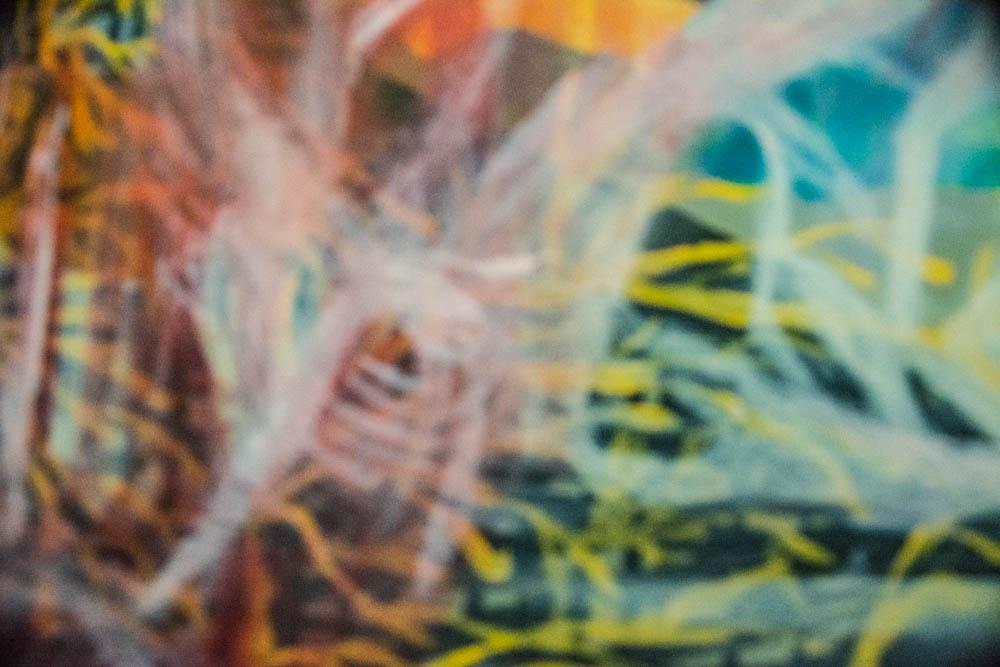 For quite a long time I have been experimenting with materials to get transparency on layering my paintings. Many different medium were used to work through the layers without success. Acrylic paints, gels, diverse range of oils and glazing did not provide what I was looking for.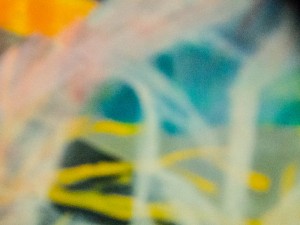 To my surprise, it was by applying Golden Medium GAC-200 a few days ago I could achieve the level of transparency I was looking for. The best see through effect resulted from mixing Golden Medium GAC-200 to Fluid Golden paints directly. It far surpassed the results offered by applying Golden Glazing Medium directly onto the surface (wood panel and canvas) and also mixed a little amount of Glazing directly to the paint. Glazing medium worked well on offering smoothness. Layers come out very uniform but no transparency was achieved.
Once added pigment, the opaque Titanium White compromised the transparency, practically covering the previous layer. However, by adding Zinc White liquid I was able to lighten the color without losing the "see through effect" that I intented. Feather brushes really helped on controlling the amount of paint and how much the previous layer, as the colors, textures and lines were preserved. I am deeply pleased with the results and the control Golden Medium GAC-200 offers to adding transparency to my layering process.